Location Spotlight - Godshill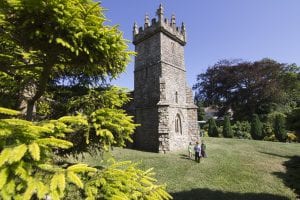 Godshill is a quintessential and picturesque village situated in the southeast area of the Isle of Wight. From the Old Smithy, pretty thatched-roofed cottages, to the timeless world-renowned Model Village that allows you to escape the hustle and bustle of life, Godshill is steeped in a huge amount of history, and attracts thousands of visitors each year. There are also two attractive public houses, one of which being The Taverners, which is hugely popular and offers a variety of traditional and hearty food using local ingredients. There is also a number of quaint and characterful tea rooms and shops to delight.
All Saints Church, the largest medieval church on the Isle of Wight, is situated in a prominent position at the top of Church Hill and can be seen for miles around. The historic building dates back to the 14th century and the renowned mid-15th century mural of the 'Lily Cross' is the only one in the UK. It was rediscovered in 1842 after being painted over during the Reformation.
There is also a bus service which runs through the area and which also can connect you to all areas of the Isle of Wight, including the beautiful town of Ventnor which is not far away. Alternatively, if you would rather navigate on foot, there are public walks in abundance, some of which that can offer breath-taking views, especially over Appuldurcombe.
We have a couple of properties available in the area, close to the Village centre. For more details, click here
Location Spotlight - Godshill